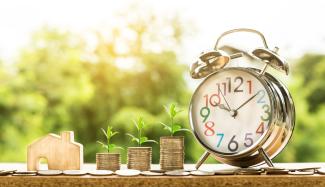 Are You Ready to Purchase Investment Property?
If you're looking to diversify your investment portfolio, you may want to consider purchasing investment property. Depending on how hands-on you want to be, you may want to purchase real estate as a short-term investment; fixing up the property and then selling it immediately for profit. For a long-term investment, rental property can provide a steady income stream over the longer term.
If you're considering purchasing real estate as an investment, here are a few things that you should consider:
Look at the property from a business viewpoint. It may be difficult to look at a home dispassionately, but that is the best thing you can do when purchasing real estate as an investment. If you think you'd like to live there, great, but that's not a requirement. 
Be careful about investing in real estate with a partner. Many people begin purchasing investment property with a friend or colleague, but this can lead to a lot of disagreements beginning with what to do with the property, how you want to fix it up, how much you want to sell it for, and even what property to purchase in the first place. Many a partnership has been destroyed by purchasing property jointly. If possible, start with a single home, and be the only investor in the mix. Once you get your feet wet, you may want consider a joint partnership.   
Do your due diligence before you look to purchase a property. This can range from planning for your down payment – which incidentally will be at least 20 percent, to researching the area where the home or property is located.  This can be particularly important if you're interested in flipping the house, as the area the home is in can directly affect the asking price of your newly renovated property. No one will want to purchase a beautiful home that resides in the midst of a neglected area. If you're looking to purchase rental property, be sure the area can support the rent amount that you will be asking.
Consider how handy you are and if you're willing to spend time repairing, replacing, and maintaining the property the way it will need to be maintained. Also, if you're not going to hire a property management company, are you willing to screen prospective tenants, handle security deposits, property walk-throughs, and skipped tenants? 
For your first investment purchase, try to avoid purchasing a fixer upper. While cosmetic changes such as new paint and carpeting are minimal, any  home that requires more than surface changes can pose a financial risk, with repair costs spiraling out of control quickly. For now, buying a single home that you can freshen up and rent immediately is the best way to go when just starting out. 
While real estate investing is not for everyone, with a few good investments, you can quickly grow your portfolio and have a healthy return on your investment fairly quickly. 
*This content is developed from sources believed to be providing accurate information. The information provided is not written or intended as tax or legal advice and may not be relied on for purposes of avoiding any Federal tax penalties. Individuals are encouraged to seek advice from their own tax or legal counsel. Individuals involved in the estate planning process should work with an estate planning team, including their own personal legal or tax counsel. Neither the information presented nor any opinion expressed constitutes a representation by us of a specific investment or the purchase or sale of any securities. Asset allocation and diversification do not ensure a profit or protect against loss in declining markets. This material was developed and produced by Advisor Websites to provide information on a topic that may be of interest. Copyright 2023 Advisor Websites.