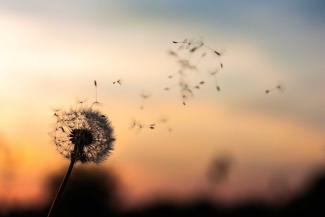 Insurance Made Cheaper Through Telematics
The car insurance bill arrives and yet again you let a deep sigh—all things considered the rate is way higher than it should be. You're a considerate, cautious driver who hasn't had an accident since you were 16 and backed into the garage! Which is precisely why you should start to pay attention to the term "telematics."
Telematics is the sweet spot where telecommunications and informatics merge in the form of a device which can properly integrate with the Global Positioning System (GPS) technology in your car. Telematics thrives because of the communication over a 3G network (at least) to send data back and forth between the central management system and the automobile. Vehicle telematics, in the way that most people know it, is what provides traffic, parking, voice activation features, live weather, and other apps in the vehicle's dashboard.
For responsible drivers, telematics can also significantly reduce those expensive car insurance rates with Usage-Based Insurance (UBI), otherwise known as "black box" insurance. Auto insurers have realized that the more data they can collect on their policyholders while the driver is driving, the more accurate they can write an appropriate policy. Telematics devices provide the answers that auto insurers are looking for through data collection on basic elements such as miles driven, when driving is occurring, and where the vehicle has driven. They also collect data on lesser known data points such as rapid acceleration, hard braking and cornering, and any air bag deployments.
Insurance companies then analyze all the rich data collected by the telematics device and the assumed risk from the activity reflected, to charge insurance premiums. Installing a telematics device and switching over to UBI is in your best interest if you're a confident, cautious driver who generally drives short distances (such as a short commute) at slower speeds. Alternatively, a less cautious driver who drives long distances at higher speeds could be charged a higher rate. But, typically, if you use a telematics device provided by your insurer, safe driving equates to good data which leads to eligibility for reduced rates. If the data reflects more aggressive or less safe driving habits, typically you wouldn't be penalized with a higher rate. After reviewing the terms and conditions of a UBI policy with your insurer, there's little argument against the use of telematics.
Bit of Background
UBI programs were first offered in the U.S. when a couple of insurance companies such as Progressive and General Motors Assurance Company offered discounts linked to GPS-tracked mileage. Vehicle telematics of today is the evolved version of that initial distance-based insurance, so it's not just distance, but also all the tiny details that go into getting from point A to point B. Since its initial implementation, different variations within the UBI system such as Pay-As-You-Drive, Pay-As-You-Go, and Pay-How-You-Drive have allowed more flexibility in policies for the driver.
Time for Telematics
Because telematics is a relatively new technology, telematics are typically self-installed into a vehicle onboard diagnostic port (OBD-II port), which is most often located under the dashboard, near the steering column. (Most vehicles made since the mid-1990s will have this port). For newer vehicles, telematics may be already integrated in the original equipment installed by the manufacturers. If you're thinking about installing telematics, you're not alone; IHS Automotive predicts that 142 million global customers will have policies integrated with telematics by 2023, up from about 12 million in 2015.
What about Privacy?
Vehicle telematics can be a little unnerving when it feels like big brother insurance agency is potentially watching your every brake, U-turn, and parallel parking attempt. But, the level of data collected reflects the type of technology installed and the user's consent to share the data. Worries that external third parties like the government agencies or the police may have access to your telematics personal data are mitigated by the Data Protection Act of 1988 which requires insurance companies to gain active consent of their customers before any information can be passed along.
Quantified Driving
Just as tech wearables can track your steps, heart rate, and sleep patterns to give you more easily digestible information on how to live healthier, telematics can do the same for your driving. Depending on the telematics device and its corresponding software, you can access your data online to view your driving behaviors. Beyond the money you can save with lower insurance premiums you can also pursue a better fuel economy through acknowledging your driving habits and then making small changes like avoiding hard stops and quick acceleration.
Resources
*This content is developed from sources believed to be providing accurate information. The information provided is not written or intended as tax or legal advice and may not be relied on for purposes of avoiding any Federal tax penalties. Individuals are encouraged to seek advice from their own tax or legal counsel. Individuals involved in the estate planning process should work with an estate planning team, including their own personal legal or tax counsel. Neither the information presented nor any opinion expressed constitutes a representation by us of a specific investment or the purchase or sale of any securities. Asset allocation and diversification do not ensure a profit or protect against loss in declining markets. This material was developed and produced by Advisor Websites to provide information on a topic that may be of interest. Copyright 2022 Advisor Websites.